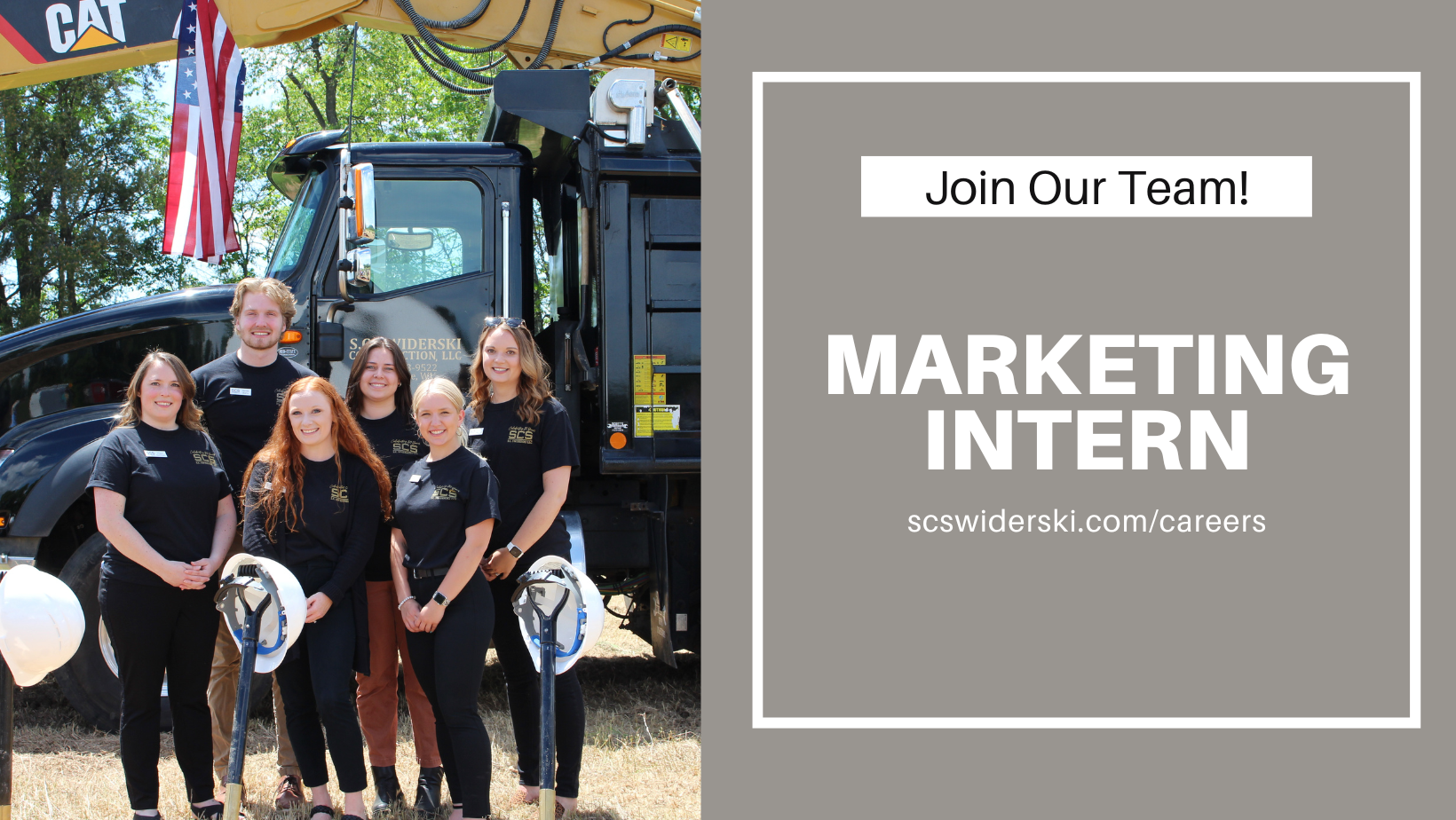 JOB TITLE: Marketing Intern
CLASSIFICATION: Hourly/Overtime Eligible – Full Time
OBJECTIVE: Support the marketing department with event coordination and hosting, graphic design and implementation of marketing strategies including social media.
ESSENTIAL FUNCTIONS:
Assist with special events such as company outings, groundbreaking ceremonies, grand openings, open houses, trade shows and community events. Tasks include invitations, RSVPs, ads, press releases, materials, signage, food order, set-up and clean up.
Research target markets, competitors and marketing options for new and existing apartment sites.
Develop unique branding strategies for apartments.
Tour land, projects under development and completed sites.
Plan, record and edit videos of properties, training/orientation material and company branding.
Prepare a presentation for a 'report out' at the end of internship
Take and edit photos of events and properties.
Assist with posting on social media accounts such as TikTok, Instagram, Facebook, and Twitter.
Prepare brochures, ads, blog posts, press releases and marketing collateral.
Assist with website updates.
Assist with graphic design needs when applicable.
Research, recommend and implement updates to social media strategy.
Requirements
EDUCATION AND EXPERIENCE:
REQUIRED:
1 year of college experience in related field of study such as Marketing, Digital or Social Media Marketing, Business Administration or Communications
Strong written and verbal communications skills
Interest in Digital marketing
Ability to meet deadlines
Attention to detail and organized
Must be friendly and able to represent the company in a professional and positive manner
PREFERRED:
3 or more years of college experience
Work experience in a customer or public facing role
PHYSICAL REQUIREMENTS:
Ability to sit and stand for 8-10 hours daily.
Ability to move safely on construction sites, undeveloped land, and uneven terrain.
Ability to lift up to 30lbs occasionally for event setup.
SPECIAL REQUIREMENTS:
Occasional travel during the day may be required to properties, presentations, and events.
Ability to dress professionally for public events and meeting needs.
Ability to effectively present in public, at meetings and large events with internal and external groups.
Ability to interact with the public.
WORK ENVIRONMENT: The Marketing Intern will work primarily from the Corporate Office in a professional setting during business hours. Position requires some travel to various sites throughout Wisconsin and occasional events outside of business hours.
OTHER DUTIES: Please note this job description is not designed to cover or contain a comprehensive listing of activities, duties or responsibilities that are required of the employee for this job. Duties, responsibilities, and activities may change at any time with or without notice.
To apply, visit our website!