We invite Chamber members, fellow employees, family, friends, and potential members to attend the Annual Meeting & Member Appreciation Night. We will enjoy an evening of signature drinks, heavy hors d'oeuvres, raffles, networking, and entertainment as we thank all our Chamber Members for their continued support!


Location: Bantr (Bar & Lounge Area), 805 Creske Avenue, Rothschild, WI 54474
Time: 5:00 - 8:00 pm
Date: Thursday, October 19th, 2023
During our wonderful event, starting at 6 pm we hold a short Annual Meeting and elections for new Board Members. 
Each year, two or three directors' terms are up for re-election.  Any member in good standing who would like to serve on the board must complete and return a Board of Directors' application.  An application does not guarantee a nomination, but if chosen, serving on the Mosinee Area Chamber of Commerce (MACOC) board will be a rewarding experience.  Serving as a board member is a volunteer position.


Admission: Members $39.95 (guests are the same price as members)/Non-Members $49.95. Includes heavy hors d'oeuvres and signature drinks.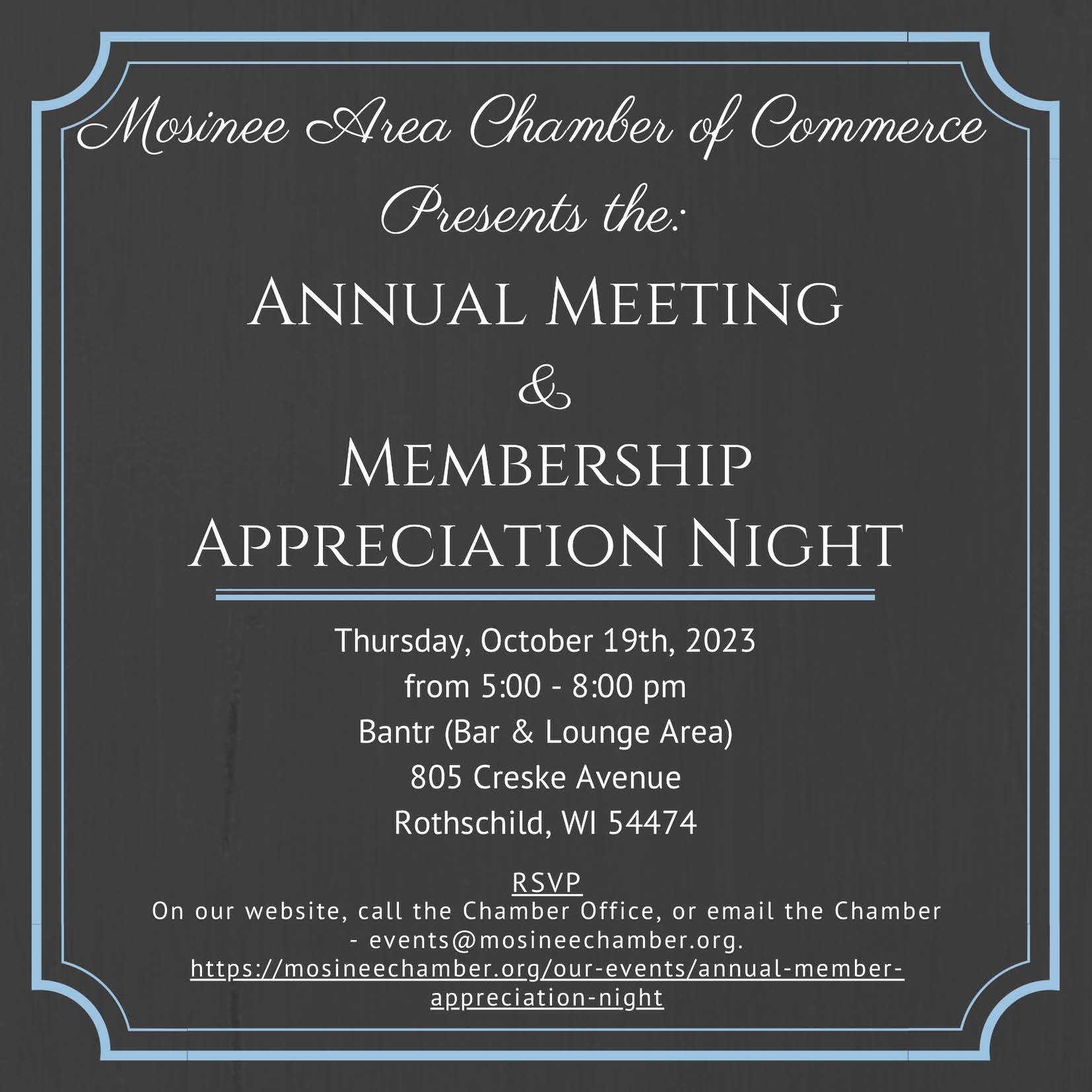 Details
CDT
October 19, 2023 @ 5:00 pm
October 19, 2023 @ 9:00 pm
$39.95
Organizer
Terra Plaisance
Venue

805 Creske Avenue, Rothschild, WI 54474